Merry Christmas Eve everyone or Happy Christmas for those across the pond (I have no idea why we dumped Happy in favor of Merry. Maybe Merry puts out more).
My husband and I were just getting ready to head up to my parents house, the first time I'd be back home for Christmas in four years and . . .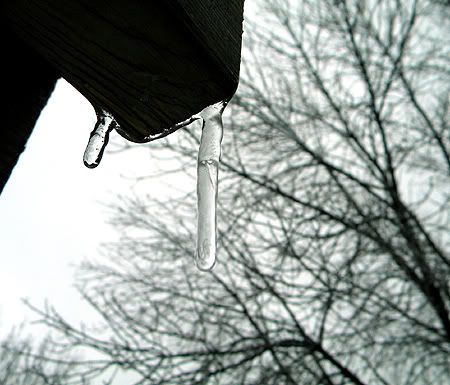 Like I said we'll just be getting ready to go . . .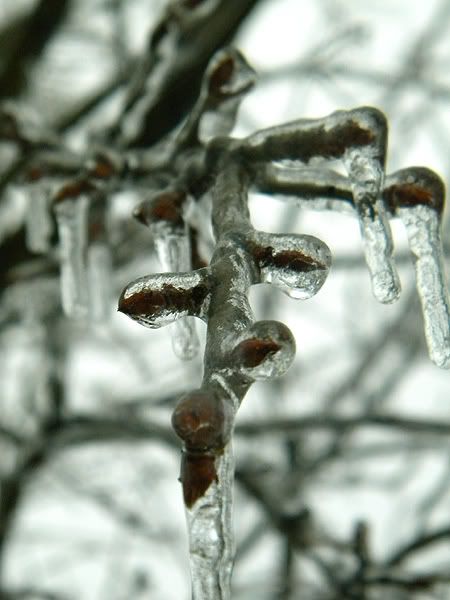 I'll get the door and . . . Oh COME ON!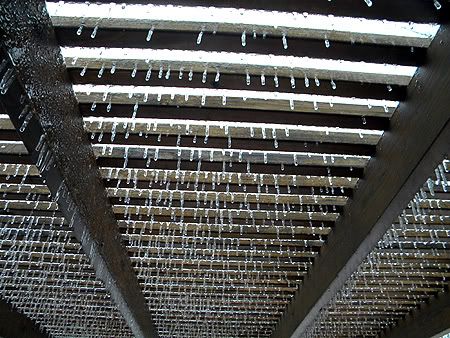 Yesterday the mother of all ice storms hit (okay so it wasn't that bad, we've had way worse hit here but I want to be all dramatic. It is the season for over reacting after all) covering everything in a fine layer of ice.
Which made for some gorgeous tree pictures.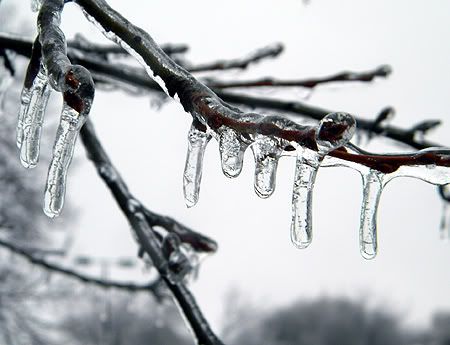 But has left my husband, puppy and I stranded here for Christmas.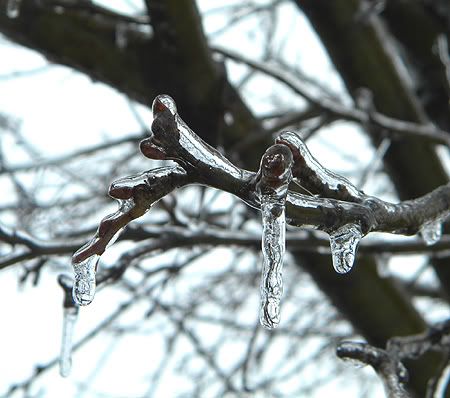 Luckily we snapped into action fast yesterday and before everything froze on the roads we made a mad dash to the grocery story and got a nice roast and some other Christmas Eve Dinner
fixin's
so we wouldn't have to survive off week old leftovers.
Sadly since we had been planning on not being here at all we thought it'd be easier to open our gifts up much earlier at home so now there will be no presents on Christmas (but we can play with them before at least. I think I'll stick my Transformer into my Easy Bake Oven and see what happens).
So to help us get more into the Christmas Mood (and for anyone else that's housebound thanks to Mother Nature) here are some pictures of Essie opening up her gifts. She wasn't so sure about it all at first.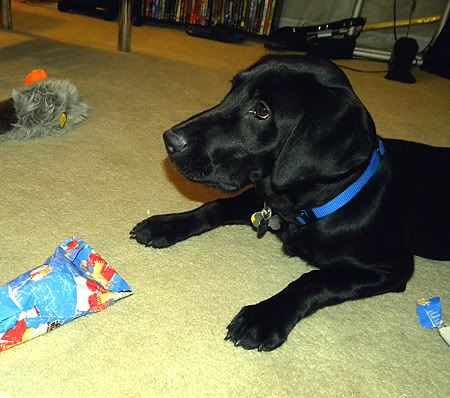 "You want me to do WHAT with it?"
So we tried to get it started for her.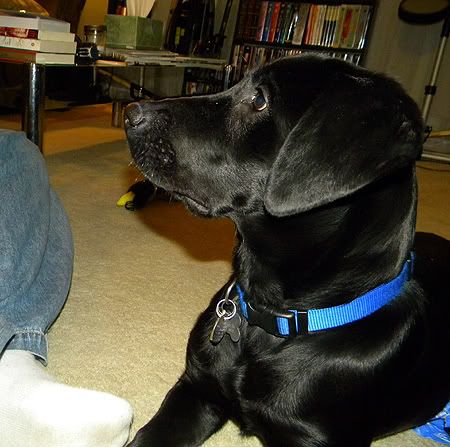 "You will give me whatever you have in your hand now. Feed the Puppy! Feed the Puppy!"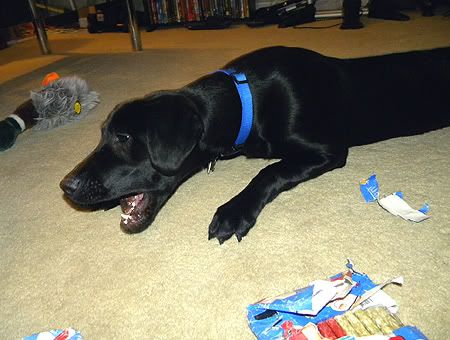 Eventually she started to figure it out on her own.
And got a little demanding about her Stocking.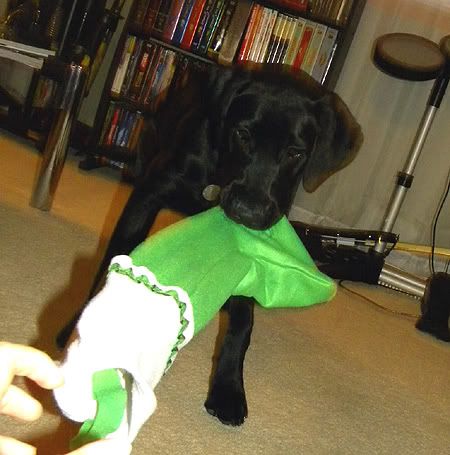 Though once she got enough of the ducks head out she took to just carrying that around with the wrapping still on.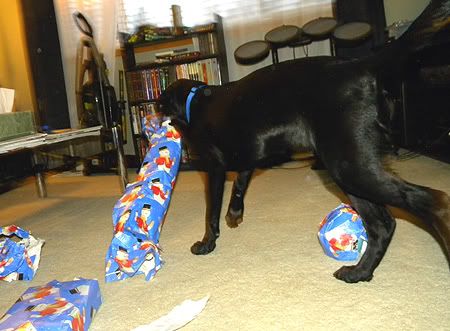 She by far got the best score with two new toys, two bones, a box of milk bones and a set of treats along with a new toy from my In-Laws. Though sadly she's already bored of them all and is back to annoying the hell out of us with her yellow ball.
Puppies.
Merry Christmas to anyone still out there in blog land.
I'll probably be around more than I have for a Christmas Season in a long time just so we don't all go crazy and try our own re-
enactment
of that Stephen King Classic about cabin fever: The Green Mile.