It's almost here! The end of my year long project to eat up hours of my time and drive myself partially mad all in the name of entertainment!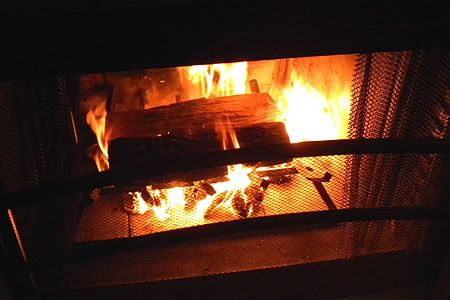 There have been many highs and lows and while I wanted to get all emotional and
schmoopy
tomorrow looking back on the past year and the 1,187 pictures I have to show from it (no really, that's how many I have taken, edited and shared over this year) I thought I'd take the chance to whine and moan a bit (or a lot if I really get into it).
I had plans, big plans about how I'd finish this thing. It was gonna be huge, bit parties with lots of giveaways. Confetti and balloon drops as far as the eye could see across the
internet
.
Then I got sick, knock down drag out sick. Curled up on a couch fearing to move a muscle for all the mind numbing pain it'd bring sick. Sicker than a sick thing at a sick convention.
Slowly through November I
clamored
back from the brink of white cell invasion trying to just get a bit caught up with deadlines for a billion things looming as always happens this time of year.
And then my grandfather died and gone again was time and energy, another week lost.
But that isn't quite enough because I must have caught some strange super bug at the funeral because by the time Turkey Day rolled around I was once again wishing to
disappear
into a
nyquil
infused fog preferably turkey flavored in consideration of the day.
And before I know it, I'm one day away from the grand finale. The Swan Song. The Curtain Call. The giant belly flop into a vat of Jell-O as it were and have not a damn thing planned in celebration.
I wish I could say that I'm excited and happy to have reached the end and seen the light at the end of the tunnel but it's been a major struggle for the past few days to make the posts less and less people bother to read.
The journey of taking, editing and then posting a picture every day for a year without taking a break for sickness, vacation or gloom of night has felt much like poor old
Sisyphus
and his rock.
Each day I manage to get that boulder just to the top and while I'm standing back admiring my post it rolls back down to the bottom waiting for it all again the next day.
I can't imagine what it'll be like to finally have that boulder sitting up top tomorrow finished in all its pixel glory.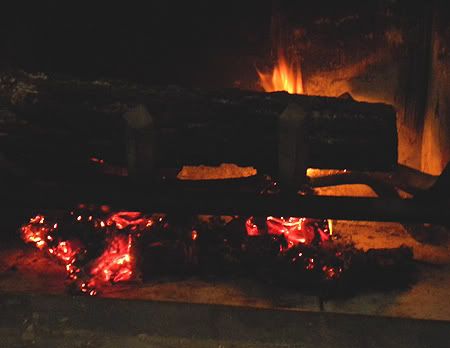 I couldn't have lasted longer than a month without all the help, friendship and tasty tasty comments from some of you:
Linda
, always there with a kind word and tasty looking recipe;
Chesney
, fellow Nebraskan also limping her way to the end of her own picture a day task;
withoutadornment
, Canadian friend keeping it real when us crazy Colonists like to pretend we're the only ones on the continent;
Rachel
, the keeper of many adorable doggies and pretty home eye candy.
These wonderful women would slog through the good, the bad, the off and the ugly days. They'd comment through my obvious "Crap, it's Wednesday and I have nothing to post" like a squad of paratroopers trying to turn coal into diamonds.
Thank you for all your support, and all the other
commenters
that would stop by for a drink or two and a chat. You made what would at first appeared to be a Herculean task seem bearable and even fun as hell at times.
I'll see you on the other side tomorrow!