You know those days where one thing goes wrong then another leading to a domino effect that causes you to whimper in the corner hoping that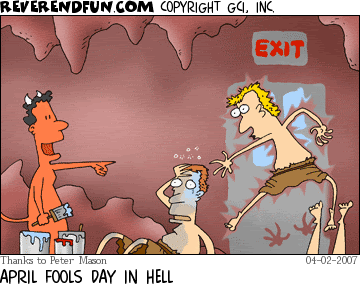 the world will just leave you alone for 24 hours and jumping at any noise for fear that even more shit is gonna get dumped in your lap.
I had that kinda day yesterday.
And the battery's dead.
I can tell right away because my car seems to eat them for breakfast and if there's one thing I know about cars it's when the battery takes a crap.
Rather than fight with it we made some dinner (it's a wonder I didn't burn the shit out of myself, honestly) and figure out what to do after.
Swearing a bit I got down to the krispies. Following the recipe on the box of our store brand "Rice Puffs" in the middle of pouring it into the pan I realized that we didn't have enough and had to quickly make an extra batch to fill it.
And then just as I was gonna start a new pot the nose piece on my glasses broke and fell off.
I finally lost it. I'd had enough of bad things going wrong so I just curled up on the floor crying, swearing, and just railing against the world. I couldn't believe just how much the world seemed out to get me and beat me to a bloody pulp.
So if you do see a woman who may have a wedding looming on the horizon (even if it is just 3 days away) don't always assume she's stressed because of that. Life doesn't stop for a wedding, nor do evil gypsy curses trying to give you the day from hell.