I was working on a long rant about how whenever you find a "health" article on the
Internet
that was released by the Associated Press about 95% of the time the lab did that because they have very faulty or
tenuous
data and cannot get into a reputable journal so they're looking for money by scaring the crap out of the public and/or just saying what everyone wants to hear. So take everything you read with a big old grain of salt.
Then I saw this cartoon from
PhD comics
and realized they
summed
it up so much better. This is what happens when people who probably failed Bio 101 are the publics only link to research in extremely complicated Biochemistry pathways.
Click on it if you can't read all the text to open it up larger in a new window.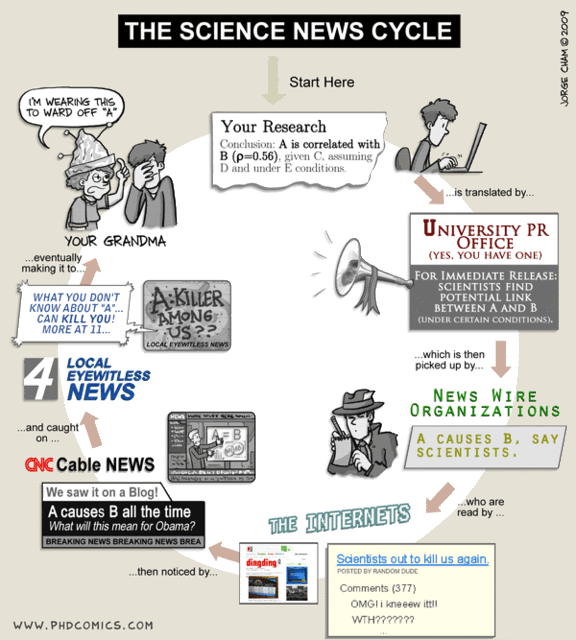 I can't even begin to count the number of people who after finding out I work in research ask me the dumbest questions about something they heard from some guy, or read on the
Internets
. Luckily it hasn't lead to too many tin foil hats, but it's only a matter of time.