Yesterday in the midst of fighting with the demon of the lab better known as polyacrylamide SDS gels something very strange happened.
While I was adjusting the ol' bra strap (because guys can't be the only ones who get to make adjustments throught the day) the thing just fell apart in my hands. The right arm strap came completely out of its little buckle and I had quite a conundrum on my hands.
I was in the middle of an important experiment that takes about three years to run (slight hyperbole on my part, it really only takes 1 and a half) and I didn't have time to run off to the bathroom to fight with the stupid thing trying to get a small piece of fabric into another stupid little thing just so my boobs would be supported.
Then I spotted the perfect answer. I feel so MacGyver for thinking of it: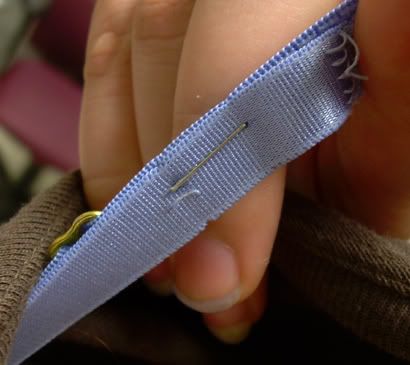 I just stapled my bra back together and went about my day. Then when I got home and had time and it wasn't too weird to wander around bra less I just pulled the staple out and fixed the dang strap.
No major mess, nothing broken and a great quick fix. I'm still patting myself on the back for thinking of that.
Here's a bonus picture for the day too. I was snapping while running my stupid evil gel (if you can't tell it didn't really work so I get to do it again, huzzah). It has a very mad scientist evil feel to it which always entertains me when I find something like that in a real lab: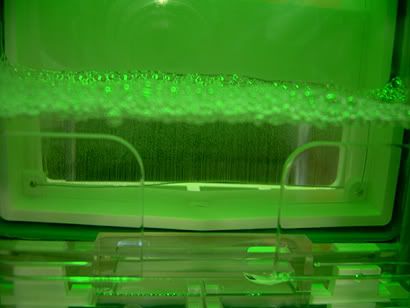 Trust me, you don't want to know what is actually going on in this picture. It will bore you so bad your brain will slip out of your ear and head to the break room.
Has anyone else had to quick fix a bra at a rather inopportune time? Anyone else carry around a stapler just in case?