I'm liking this trend where I seem so smart and stuff instead of the usual, oh no I made a big mistake and the bathroom seems to be on fire now!
When I first started painting I just scrapped by with what I needed not sure if this hobby would become more
permanent
or not. I only used a couple of brushes, held my canvas up when painting, and used thick old paper as my
palette
.
But when I began to get a bit more earnest and would paint at random times throughout the day I realized that I needed something a bit less paper and a bit more plastic: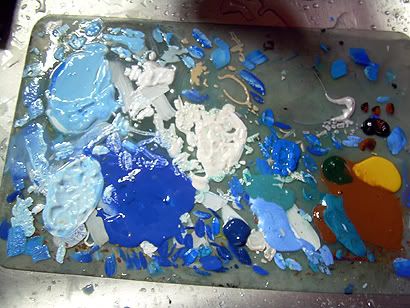 I could have spent anywhere from $1-$5 on a simple
palette
that didn't do anything fancy. But then I remembered this piece of plastic gathering dust at the back of our closet.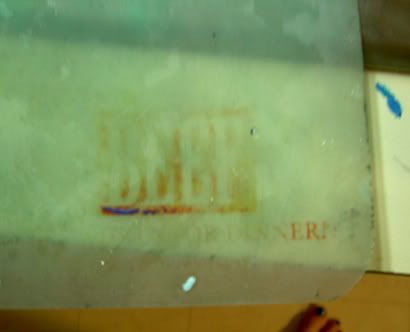 It's a flexible cutting board my husband got from the beef
council
a few years back for having to work way to hard for a piece of flexible plastic.
Neither of us really trusted the thing to be a cutting board but it works perfect for my random mixing and just plain messiness of painting.
Do you have anything that you corrupted and brought over to the dark side for your own nefarious purposes?