I have a small confession to make. I didn't take any pictures yesterday.
Well, okay, I did but they were of a painting I spent a good 5 hours on (so you know most of the day) that turned out so cool I really want to save it for its own special post.
Instead of being a slave to my camera I enjoyed the beautiful weather outside by getting in some tennis and taking time to smell the roses.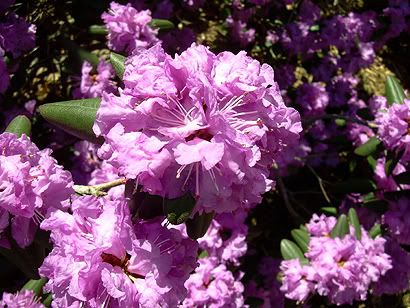 I am now being informed that theses are not in fact roses. Do we have a picture of a rose? No. What do you mean no? I can't work under these conditions!
Oh and when I wasn't painting, playing, or smelling I was also making these videos for a challenge. Basically we were given a clip from The Last Man on Earth and had to insert ourselves what the main character was watching and reacting to.
Here's my first one:
And this was my second:
I promise I'll take a picture today and get right back on that horse. But for now I have a cherry crisp to make and lots of lovely weather to enjoy. Ta!