Ever since I started painting people have been harping on me to take a class, so I finally buckled down and found one I'm interested in: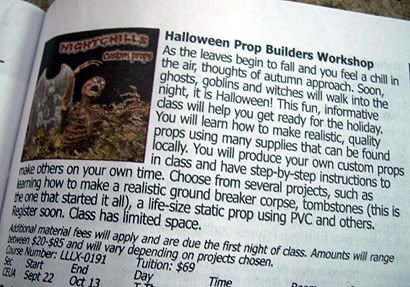 Though in retrospect this probably isn't the type of class they all meant.
Is it kinda funny that the first class my husband and I will be doing together since getting married (we did take one class together when we were dating but it was
Biochem
and for actual needing to graduate credit so not as much fun as say ballroom
refurbishing
) involves tombstones and corpse busters?
I really can't wait for Halloween this year, especially if we have a house we can really decorate up. Is it October yet?