Just for you
Amy
, here's a cherry tree.
It's my take on a cherry blossom tree on a bright spring day. A bit more abstract.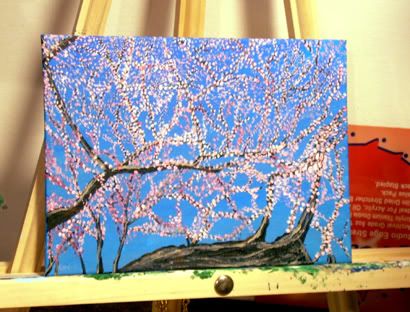 Now I just have to get that one and the Tulips onto
etsy
. Come on sun, come out so I can take better pictures!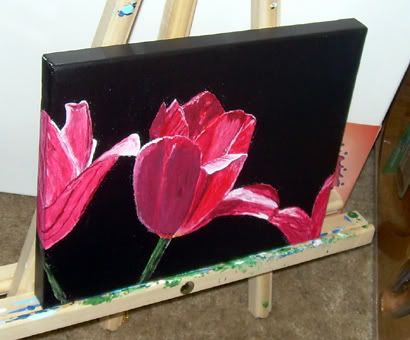 Hm, what should I paint next? For the first time in a month I don't have a wedding dress to try.