Last year while perusing the newspaper I saw a listing for the latest
Broadway
shows that would be stopping by. One that I've got the book and album for was going to be showing in May 2009. I turned to my husband and asked if that could be my birthday present.
I've been waiting and waiting for May to get closer watching to see when tickets would go on sale, so then I could swoop in and get them.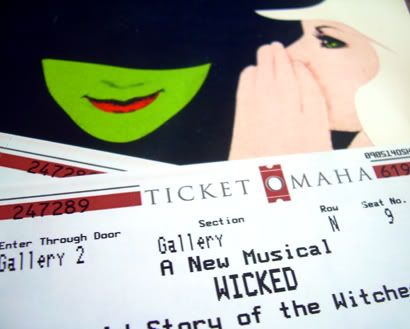 Now I just have to wait til May 14
th
! It's also the first fancy musical I've ever been to (I was in the pit for our two high school ones which was an interesting learning experience. I also despise Grease now).