Yesterday I had to make a quick trip to my homeland, which lies about 2 hours due north west from where we currently reside.
Since that meant I got to spend 4 hours trapped in a car going slightly batty I decided to try my hand at perfecting the "Taking a snapshot out of a car window."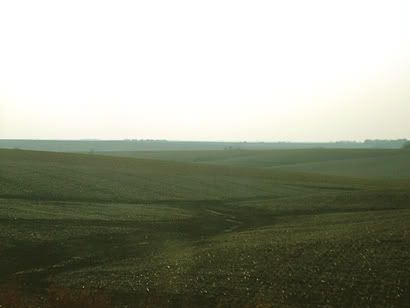 I'd offer up some amazing commentary or something, but this is a pretty typical image outside the windows in
ol
' Nebraska.
Well at least it is in late fall/early spring. You should see it all in summer when the corn and soy beans are up though.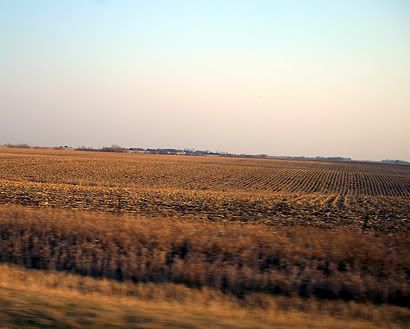 It's fun to watch the rows of corn stocks as you drive past. They create a neat wave effect.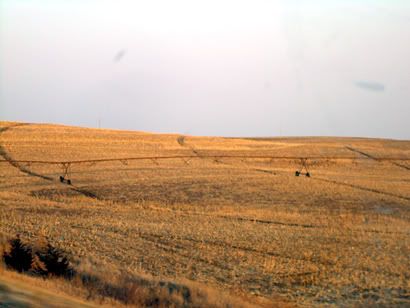 Finally I wanted to go for a rear view mirror look as we were driving home and had the sun behind us. I caught just the right moment as a flock of geese were flying across the sky.
Sorry, they aren't very breathtaking but it's all home to me. Well I didn't get any good cow pictures but it's calving season here so you can see some really cute little ones as you drive the highways right now.