Well it's Sunday and we all know what that means - OPEN HOUSE!
While I could show you all the house in the entirety today I think for your sake and mine I'm just going to keep it to the kitchen.
It's just like your standard, normal everyday kitchen with a place for cooking, a place for eating, and a place for food coldifying.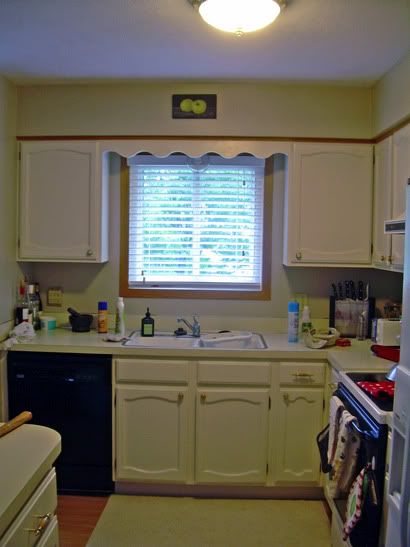 Nothing too exciting except for one important difference.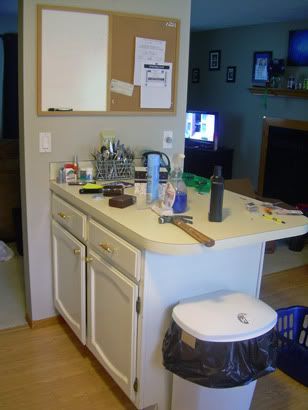 Oh wait, we took that out. Well then I guess it is just like every other kitchen. (Excuse me while I'm off to a box factory).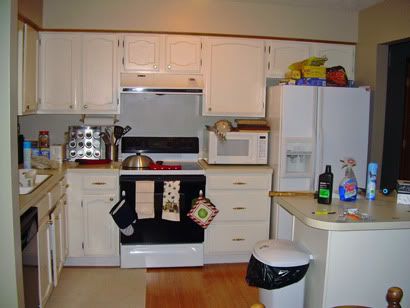 We love the layout of the kitchen. My husband can prep food on the peninsula (It's not really an island since it's attached to the one little wall) while I rummage around on the other side cooking and we don't get in each others way.
What we'd love to change when we get money and time is the cabinets have got to go. They've got to be original with the house (judging by some of the broken drawers) and I just can't abide with painted wood. Why take a lovely stained piece and ruin it for life by slapping a coat of white paint on it?
And that has been a tour of our kitchen. Stay tuned next week for the tale of "My horrifying office/painting room."