Small Black Lab Female looking for a new playmate.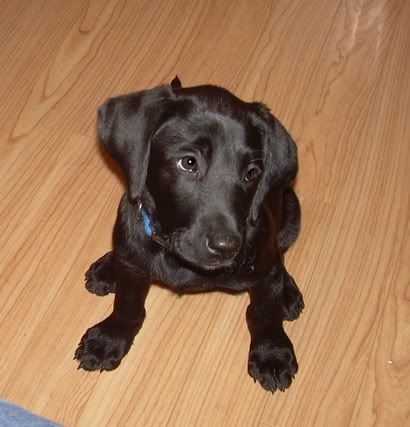 Looking for someone to share my love of chewing on toys/fingers/anything in my line of sight. Will surgically attach myself under your legs to make sure you can never leave me up to and including the trips you take to the bathroom to do whatever it is you do and anytime you vanish into the laundry room out of my line of sight causing me to break into cries.
My hobbies include an interest in photography and cameras. Specifically the little fabric loop that's supposed to act like a handle. Everytime someone tries to take my picture I dash at the camera trying to bite it: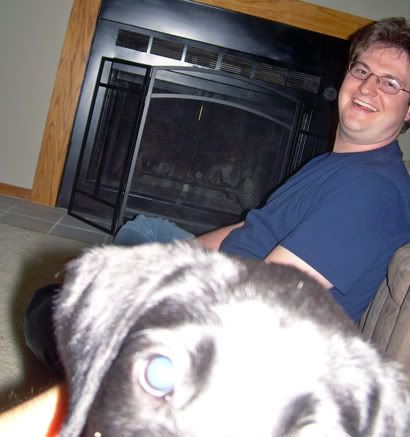 I would love a chance to have deep conversations over dinner, especially as I dig my catlike claws into your leg trying to get a glimpse of that tasty food you're consuming.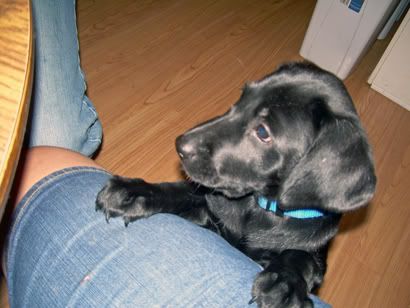 If interested please contact Essie at the big gray house. I'm the puppy you can hear whining and crying from down the block because my owners once again left me for 8 hours a day while they're off doing fun things without their cute puppy.
No smokers or cats.