We're getting a little excited here, jumping up and down for no reason. Scrubbing up the garage and putting anything paper based up high.
Soon, our little girl will be coming home: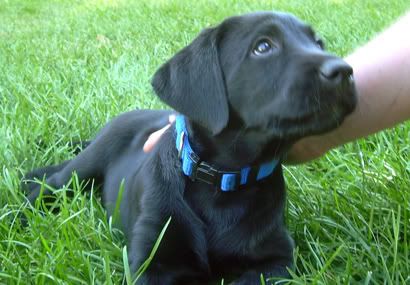 My husband said that it's kind of like bringing a baby home from the hospital only no one had to be pregnant. He has no idea what to expect so we've been working on getting her "crib" all set up.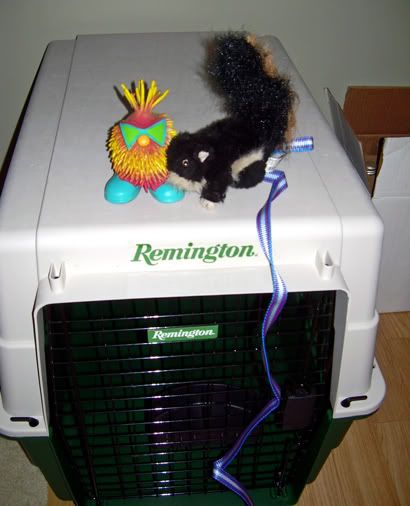 The interesting thing is my parent's aren't just bringing down our little Esme, they're also carting down the entire dog crew. So that's two full grown labs and six puppies.
We're going to learn really quickly just how puppy proof (and probably hurricane as well as flood proof) our place really is. Wish us luck, cause we're gonna need it.
Can you get carpet cleaner in gallon size?