We have all these big plans for what to do as soon as July 10
th
comes around and we close. The only problem is that we can't really get going on them til then.
So aside from getting utilities and the like set up we're just twiddling our thumbs hanging out with all the unbaptized babies and Virgil (who will not shut up about some damn sheep). I've turned my energy that I don't burn off on packing toward my other creative outlet.
It is kinda nice having a concrete hobby so I can contribute (and rather cheaply) to our decor: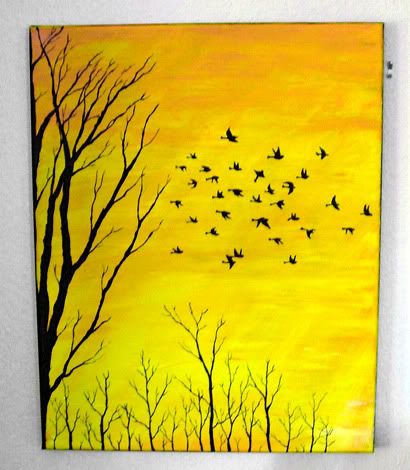 This painting I made for my Husband. He wanted a fall tree. So I made a red tree. It still needs a little work, maybe add some more color here and there but so far it looks pretty nice: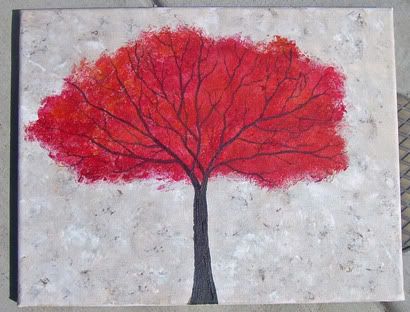 *sigh* Just 25 days to go til we close. I'll just be sitting here staring at the calendar in the mean time.