Well, we had a little bit of excitement yesterday now didn't we mister blog? But we all know what Benjamin Franklin says about house guests and fish, they both love being wrapped up in newspaper.
Only it wasn't all roses and sunshine. My little feature on Wedding Bee (which was still very sweet of Miss Bear Club, I'll send her some virtual flowers as soon as the virtual florist gets into his virtual greenhouse) morphed into what is becoming typical of the web.
Anywhere where a bunch of people can gather anonymously and face absolutely no recourse you will get the most narrow minded, bitter, and downright nastiest people. As soon as a place become popular, nice and evenhanded discourse goes flying out the window.
The other trend I see over and over
is that
the first negative comment is all but held up like a holy grail and the other anon comments will rarely stray. It's as though no one on the
internet
can think or form ideas for themselves, so they just repeat continuously what that first comment was.
This was what got the ball rolling:
"the headless people are

freakin

' me out"
Then there are the responses that try to be funny and to fit in with the crowd but instead come off as heartless, like this one
"I just don't get the missing heads and arms. The dog is there, why

isn

't he invisible?? Must be easier to paint than human faces."
As I explained in the comments I included the dog because she had recently passed on so it was a memorial so nice way to go and open up old wounds. I'd also like to challenge every one of them to try and paint faces. People who can do portraits are
extremely
gifted on their own. Of course no one ever wants to listen to the voice of reason when there's a mob mentality.
Over and over it was "this is creepy" or "why the hell would you want this?" and no matter how many times I tried to explain and defend myself with links to other dress paintings or how photographers do not capture all the detail I can put into one painting I was completely ignored because it's so much easier to just keep with the group think.
You wanna know what's really creepy? When people cannot think for themselves and refuse to listen to any new information in favor of keeping their old prejudices.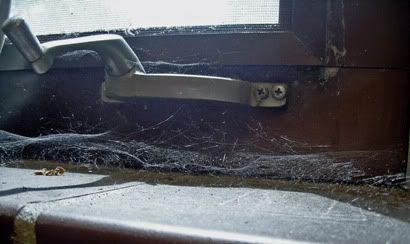 Almost as though there's nothing between the average anonymous
commenters
ears but a bit of cobweb.
Some of the Bee's themselves did try to come to my defense (though I wonder if I would have had so many if I hadn't done a painting for one of their own). It's just about next to impossible to convince people that that person you are trashing is a living and breathing human being with feelings on the other side of the screen.
But it wasn't me I felt bad for (I think it's the
benadryl
I'm on, whee!), instead I felt a stab of pain for everyone I created a painting for. They were basically being told their tastes in art and their ideas were all creepy and weird and wrong. Because I don't create my paintings in a vacuum, they are formed from ideas and input from each customer.
I couldn't take having them trashed like that. So I asked some of my customers to "defend" themselves in case any of the more open minded bees are still around.
From Kelly at
My Island Wedding
whose painting they all specifically attacked:
I am the proud owner of that dress and that painting. I sent her 4 pictures and she worked very closely with me as to what I wanted.

I requested the beach and my dear

doggie

, if she could. And I knew ahead of time she did not do the people.

Do I have photos also to look at? Yes, quite nice ones that I am very happy with. But now, I have a beautiful painted canvas to compliment them, of which I am also quite happy with.

I think it's possible while at one's computer terminal alone, to become numb to someone else's feelings. It's kind of like being able to press a button to shoot a

missle

as opposed to seeing someone in the eye when you shoot them with a gun.

I feel that I have become "close" with the artist, and some of these comments hurt me as they just may have her. What is it they say, "if you don't have something nice to say…?"
And from
Rachel
whose dress is everywhere *crossing my fingers the doggies find something tastier*
I love my dress painting!! I've never really seen it as creepy or headless.... whatever! I see it as the painting of a beautiful dress, and the fact that it's not really similar to anything else out there makes it more special to me.
It's sad that we're all so busy trying to fit in we forget and ignore that there are people we are hurting. The Internet has turned into one giant
high school
where the cool kids get to decide who is worthy of praise and who deserves to be tore down.
And I have never once thought any of my paintings were creepy or weird no matter what wild things customers asked for. I put as much effort and work into every single one and am proud of my little portfolio.
When I'm looking for creepy I'll keep my spider web pictures, thank you very much.
Is anyone else sick and tired of how cliquish places get? How sadly it seems inevitable that as soon as a place is popular (like the Knot) it's the dark hearts who roam and police the site getting to decide all the rules regardless of what the site formerly was? I hope and pray that my blog will never be that famous because I'll take the few wonderful
commenters
I do have over the horde that just repeat the same mantra over and over.