After a few weeks of hunting, a few weeks of waiting, and then a few weeks of the bank making us jump through hoops like a poodle wearing a tiny hat I have some exciting news: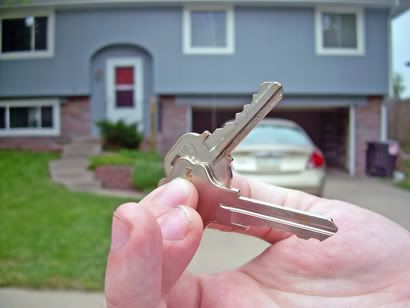 IT'S OURS!


Holy cow was that one hell of a lot of paper work. We're surprised there wasn't a literary test making you read "Go Spot Go" and signing off, or a page of words you have to sign stating that you signed all the other pages to the best of your ability.
And because my birthday is next week (I think I'll celebrate by going to work and moving big boxes) as soon as the ink was dry we headed off to the
DMV
to get our new licenses.
It was rather interesting running through the house seeing just what was left behind. There are curtains in just about every room, a rather nice shower curtain that won't fit into our plans, and this little tradition: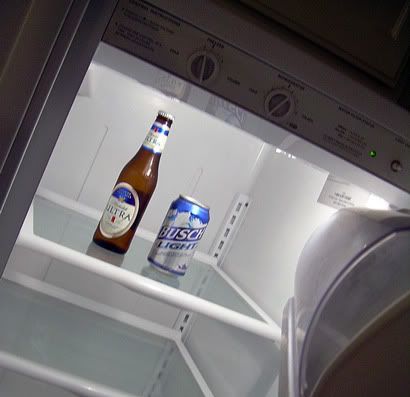 People claim it's so the new move
ins
can celebrate. I think it's just to help you forget you're now an indentured servant to the bank.
We also got a basket from our realtor. It's a lot of finger foods, some nuts, two bags of sugary popcorn, and a chili cheese ball recipe thing. There is a damn nice grill brush, and you can never have too many grill brushes right?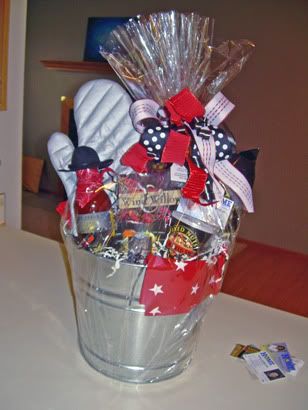 It really hasn't sunk in yet that this is ours, that we're going to be living here. I kept thinking, oh we have to get that basket into our car so we can take it back to the apartment. I wonder just when it will finally hit me, holy crap we own this place.