After a week and a few days we have officially moved our place of residence, all thanks to
Sacagawea
: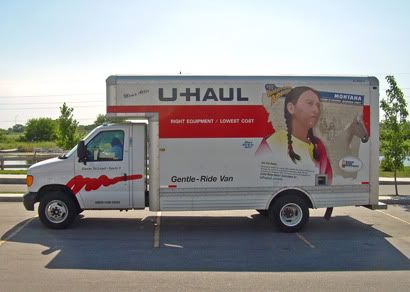 Or at least her likeness on the U-Haul we had to rent to be able to move our bed/entertainment center/ world's largest roll of toilet paper.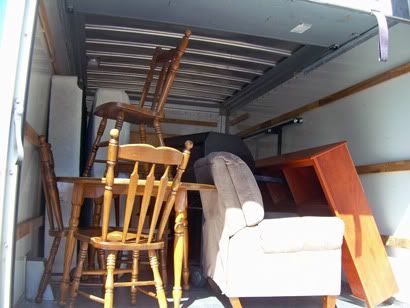 I can't feel my arms and my mother and husband are this close to mutiny but now we officially live in a house.
Now to just get everyone else we own moved over and in just a few days thanks to the wedding.