When one
receives
a shipment packed in Dry Ice there's really only one thing to do.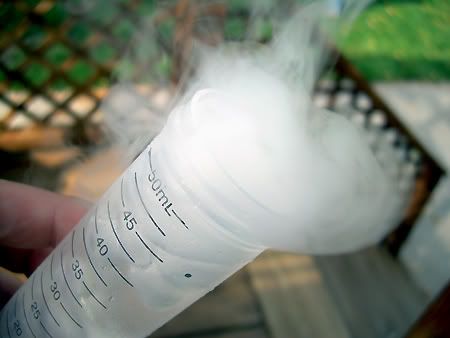 Pull out the camera and play.
While it was fun messing with the Mad Scientist look I suddenly was struck by the creativity train and had a neat Halloween idea: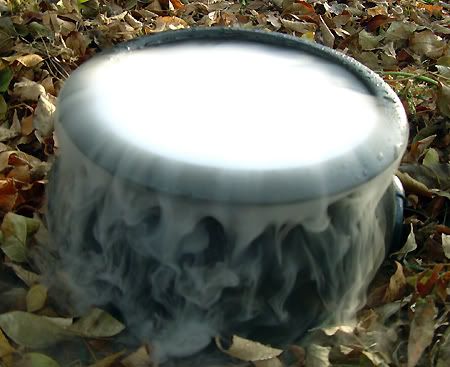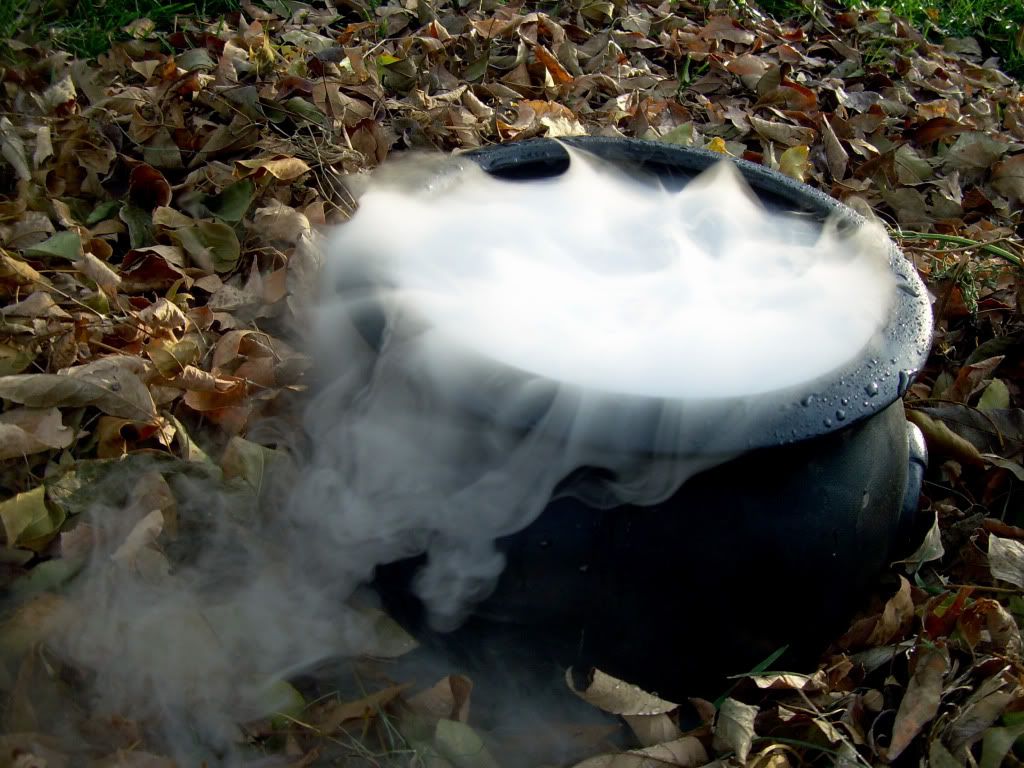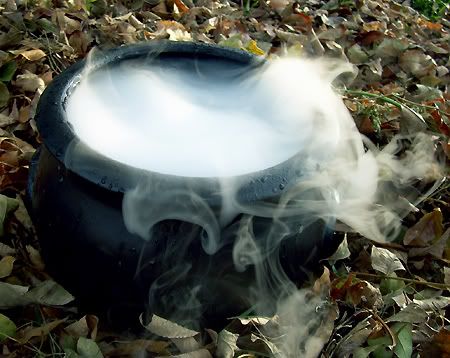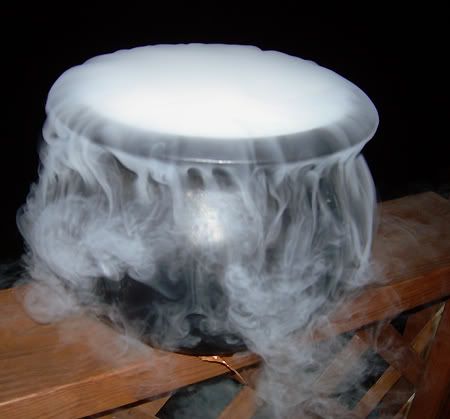 Now I'm set if I ever need a picture of an eerie witches cauldron for a painting or to set the mood. I just have to get a graveyard at midnight, a tap dancing skeleton and Frankensteins Monster waiting in line at the post office and I'll have filled my monster watching card.