I loved my
castle in the mountains painting
so much I decided to (in between prop class and popping
Benadryl
to a puppy who will not stop playing with bees) sort of recreate it.
It's a little smaller and instead of using a nondescript random castle I decided to go through the internet archives and look for the real
Dracula
castle.
So I give you my
interpretation
of Vlad the
Impaler's
Wallachia
home.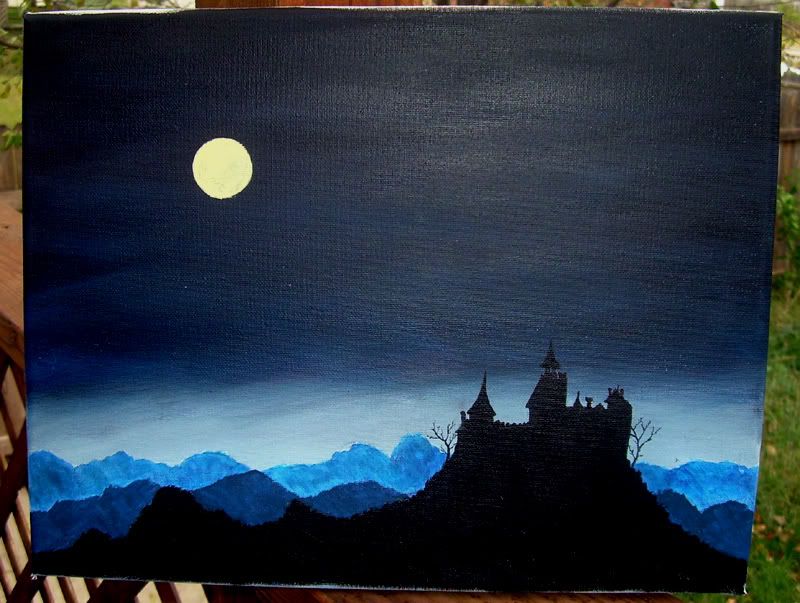 If you'd like your own little piece of Vampire lore with nary a
Twihard
in site,
go here
to visit my store.
I fear I am hitting the end of my Halloween run of paintings and am looking more towards winter and other projects.
So if you're hoping for a snow covered tree, or just a handful of trees, or something really blue stay tuned. I got a few wild ideas knocking around in my little brain.