What was I doing almost a year ago today? Don't tell me, I'm sure I'll remember.
There was something about ghosts.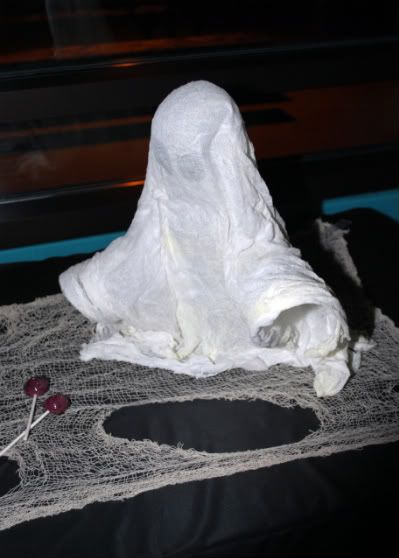 And tons of candy the kids couldn't resist.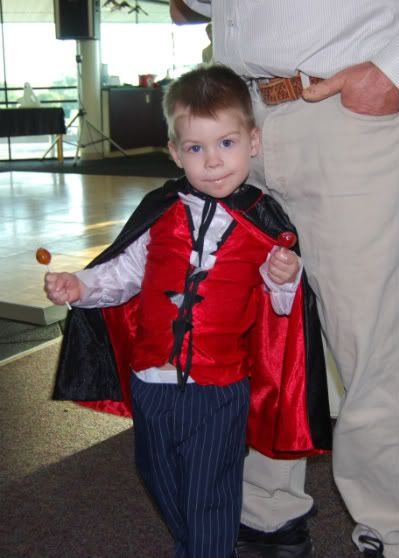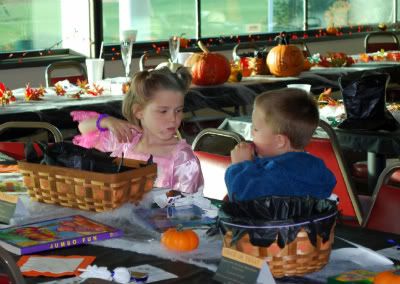 For some reason the Marx brothers were there.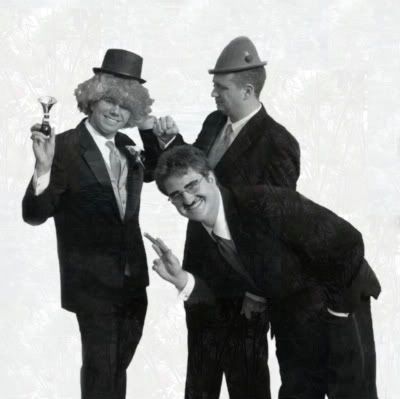 As well as the Bride of Frankenstein,
Bridezilla
and the Bride of
Chucky
.
Oh and there was something about a giant
hotdog
made out of cake: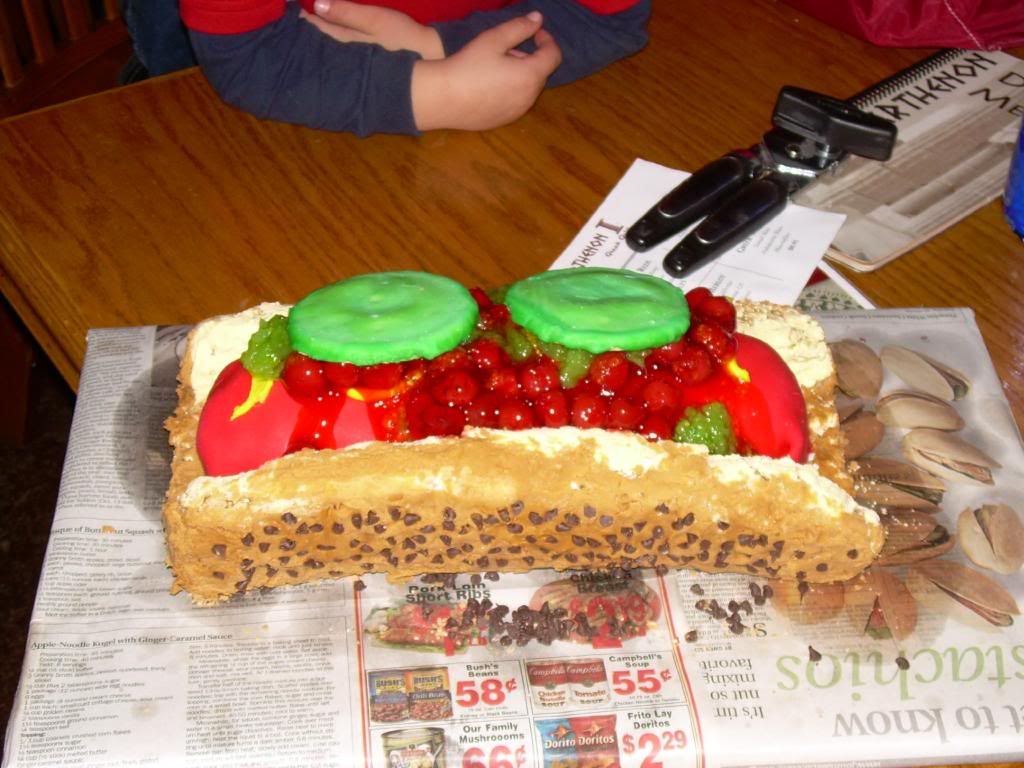 Now I remember, a year ago (give or take a few days) I was busy getting married. Glad I got that cleared up or I'd have looked like quite the fool, and the October fool at that.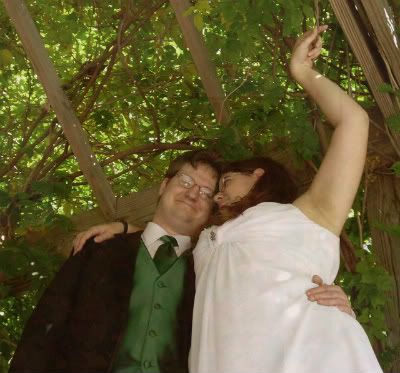 Lest any of my new readers be confused I had a sort of Halloween wedding but not on Halloween (it was a tricky plan so we could be free to celebrate our anniversary one weekend and Halloween another, and we also had to plan around Big Red football. If you lived here you'd know why).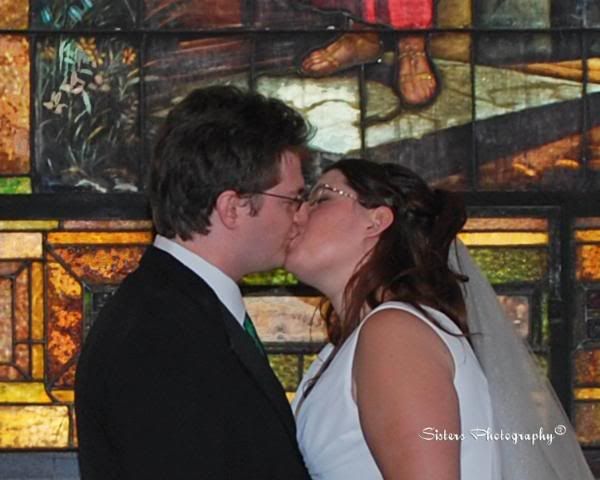 The ceremony was held in a church where it was your pretty typical standard Methodist ceremony, oh but I walked down the aisle to the Imperial March and had no idea it was gonna happen til I was already walking (you can tell when I realize what I'm hearing when I break into giggles):
And my flower girl was 21 but otherwise a completely normal ceremony where nothing crazy happened. See:
It was the reception where we were able to let our hair down and party (well stuff our hair into wigs and cover ourselves in makeup scars and the like). My Matron of Honor came as the Bride of Frankie and got to
rewear
her own wedding dress: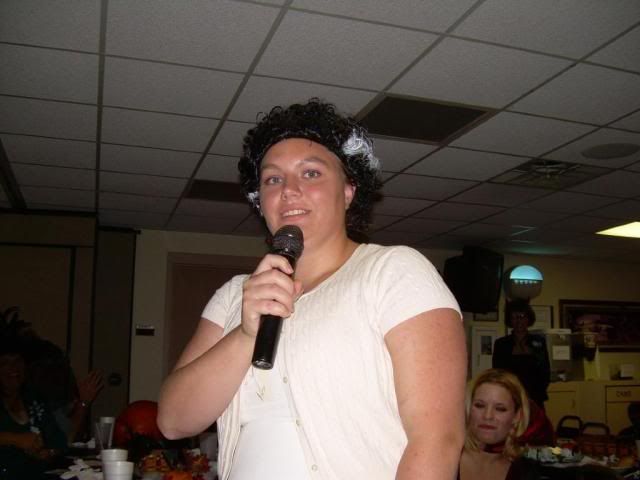 And you better believe that my close friends showing up in all white sure caused one heck of a tussle.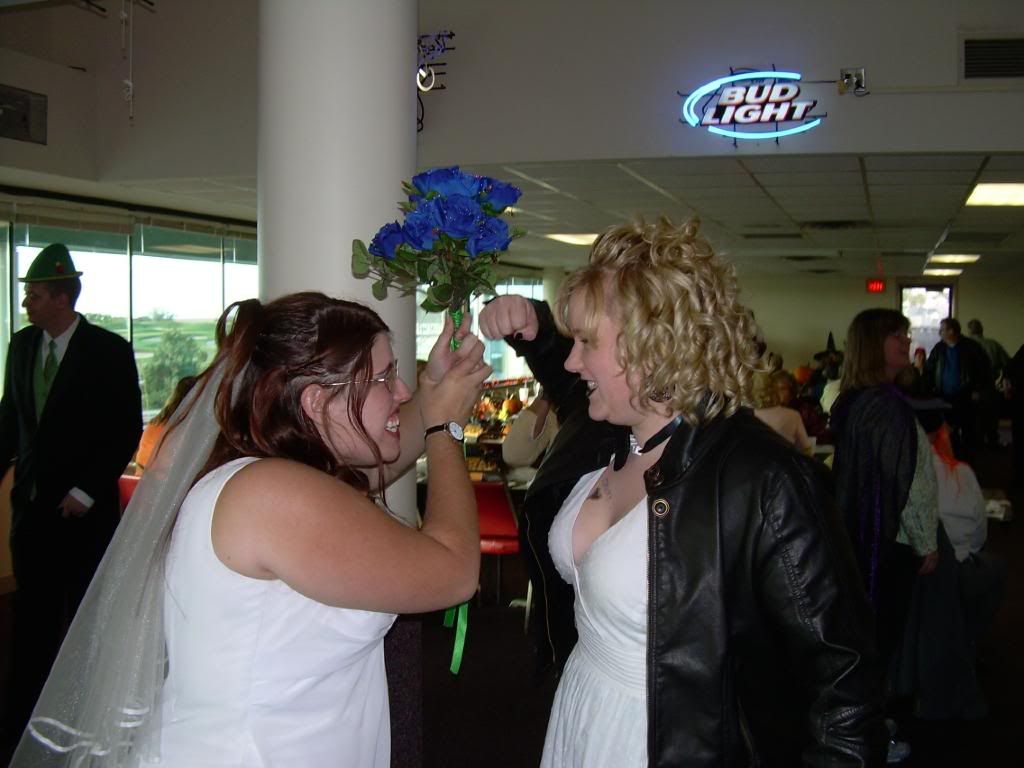 But we worked it out by drawing on each others breasts: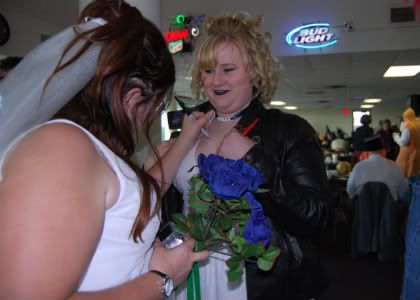 Oh yeah and my ring bearer was cookie monster. How many people can say they had a
muppet
from Sesame Street in their wedding? That many? Wow, well um it's still cool though: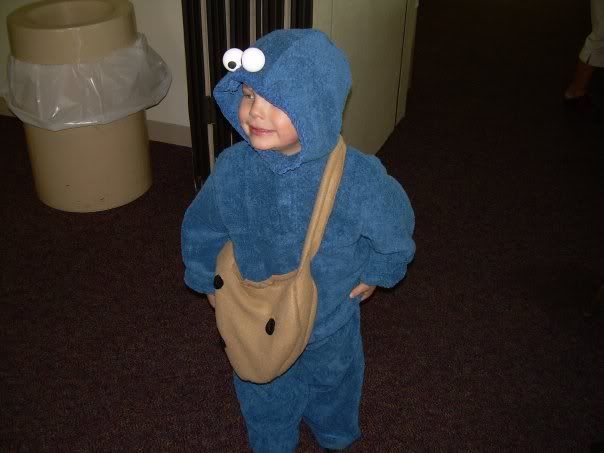 Then it was time for some Dinner and Dancing. My hubby (
Groucho
Marx) and I had actually worked on a little dance in our living room so we wouldn't be the boring old hold each other and sway back and forth dancers you see at a lot of weddings: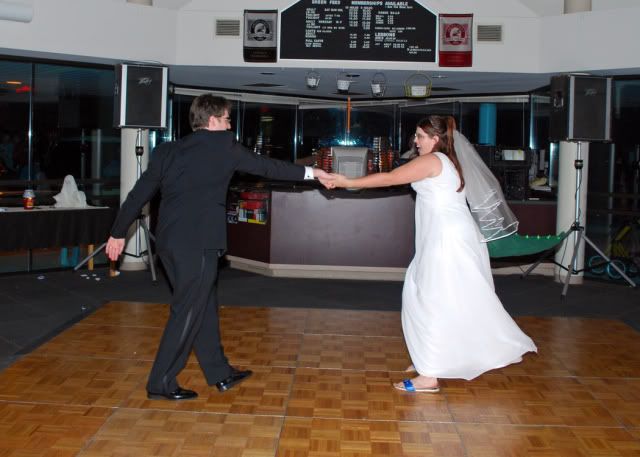 But we were upstaged by a couple of adorable 4 year
olds
.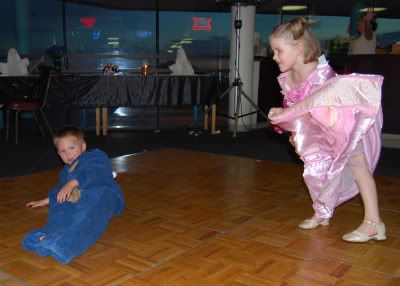 One of which took it upon herself to sell off our favors for a buck and made $11 before someone caught her.
And that's what I was doing about a year ago today.
Oh and then we went up to Minnesota and saw the headwaters of the Mississippi:
And it's martial law there that you can't Honeymoon in North Central Minnesota without stopping to take a look at Paul
Bunyon's
Ass in
Bemidji
.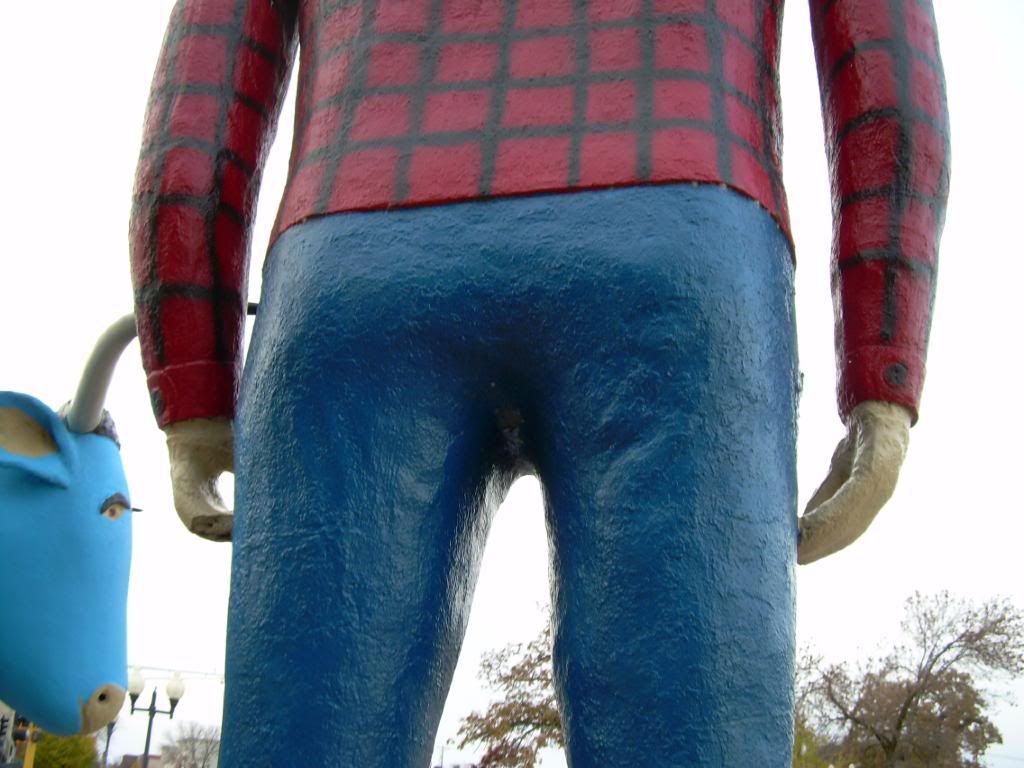 But that was all on the honeymoon and no one ever cares about the honeymoon.
I hope you all enjoyed my quick little trip down memory lane, I know I did and am damn pleased we did our own thing as it provides some wild and crazy pictures that I can make up stories to each and every year.
I'm saving the reminiscing over the wild changes of the year for when my PAD ends, for now I'd like to just revel in how strange my husband and I really are when we put our minds to something.
One year down, 123 more to go (I'm
optimistic
we'll have figured out freezing people by then).